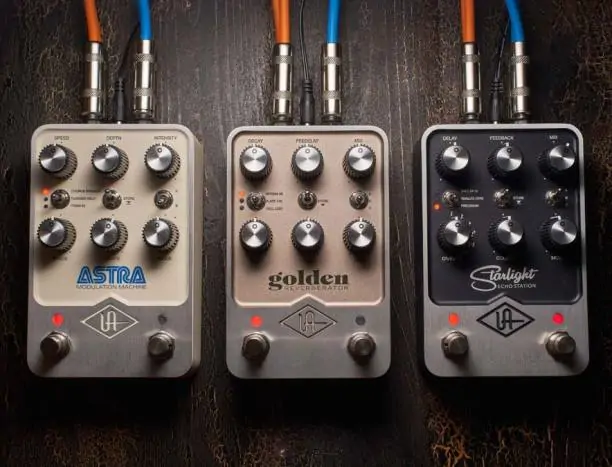 Universal Audio, a dominant force in the pro audio and plugin sector, entered the pedal realm in 2021 with three brand new products under the UAFX label: the Starlight Echo Station, the Golden Reverberator and the Astra Modulation Machine. They are now shipping.
The pedals, are all based on dual-processor engines and they obviously leverage the US company's expertise in plugin effects for DAWs.
Check out the gallery below with info about each pedal.
Here are some videos on the full line.
60 Years of Analog Tone. At Your Feet.

Introducing UAFX pedals. A landmark in classic reverb, delay, and modulation effects. Beautifully built upon powerful new dual-processor engines and UA's proven analog modeling expertise, UAFX delivers sonic authenticity far beyond all other stompboxes.