Posted by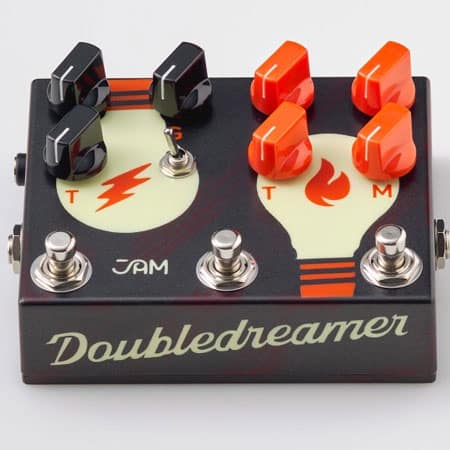 The Jam Pedals Double Dreamer Overdrive houses the Greek company's two overdrives: the Lucy Dreamer and the Tube Dreamer, but also incorporates an extra high gain circuit that can be triggered through the central footswitch, which can be assigned to either overdrive or both.
Internal dip switched allow you to implement routing variations between the internal circuits and the two outputs.
Here's the first official video, check out the one we shoot at our NAMM 2019 Stompbox Booth at the bottom.
Here's the video the Jam Pedal team shot at NAMM 2019 directly inside our Stompbox Booth.
See more of our pedal demo shot at NAMM 2019 with 60 Cycle Hum here. We also have a list organized by kind of effect in two pages here and here.