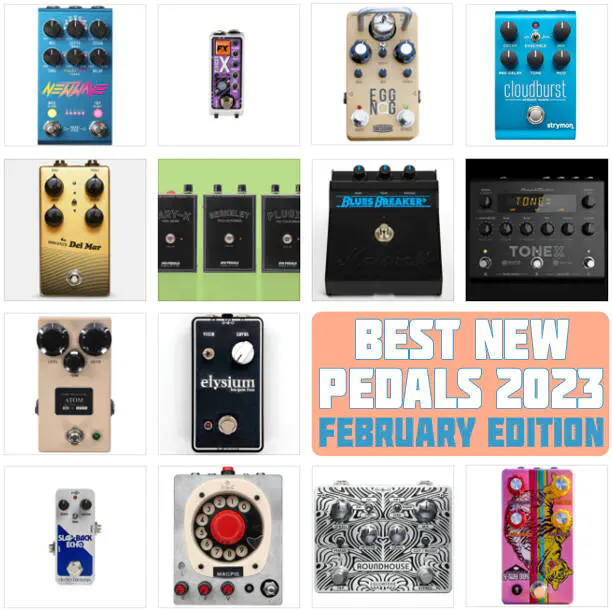 If we were asked to describe the new trends in stompbox manufacturing in this second decade of the millennium, we'd be hard-pressed not to mention a noteworthy contraction of new pedal releases.
February 2023 was one of the slowest months we experienced in a while, and the months prior to it weren't much better.
Oh well, less work for us!
The silver lining here is that, no matter how many pedals are released on a monthly basis, there are always some interesting and/or crazy devices able to grab our attention and inspire us.
The news of the month was undoubtedly Strymon's foray into the compact pedal format. OK, almost compact.
Pure tone explorers might rejoice at Marshall's reissue of the Blues Breaker, the Guv'nor, and two other dirt boxes from their vintage Black Box series, or at JHS' release of three new pedals under their Legends of Fuzz line. Creative guitarists, on the other hand, will probably get excited by Simon the Magpie's V2 of his stutter pedal featuring a rotary phone's dial, Rainger FX's jet-powered flanger, or Jackson Audio's multi-mode chorus.
There were a few other interesting devices, you can find them all in the following interactive galleries – if you buy, please use the link with the blue icon, because…

As usual, a mouseover or first tap will open a description of the pedal, while a click or second tap will open a video.
Best Gain/Fuzz Releases in February 2023
—
Best Non-Gain Releases in February 2023
—