Posted by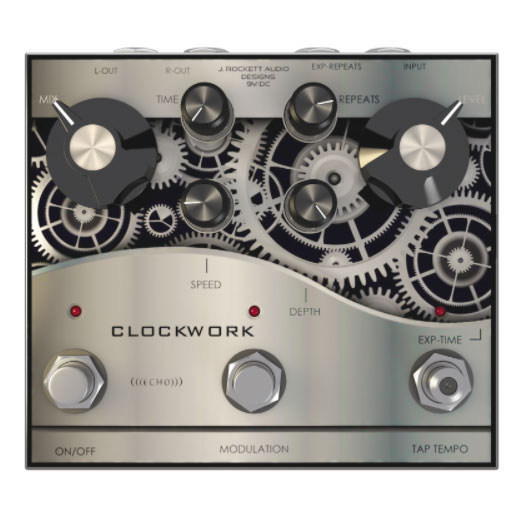 Designed in conjunction with Howard Davis (Creator of the original Deluxe Memory Man) the J. Rockett | Clockwork Analog Echo is a classic BBD delay with modulation featuring a true stereo output (i.e. one side out of phase) and Tap Tempo function (which is a digital function, but doesn't affect the signal).
Two Expression inputs allow control of Time and Repeats, while the center footswitch triggers the modulation circuit, whose speed and depth can be controlled through the two smaller knobs at the bottom. The modulation section can deliver chorus, rotating speaker and flange sounds.
Here are the first videos of the J Rockett Clockwork, which is now shipping.