Posted by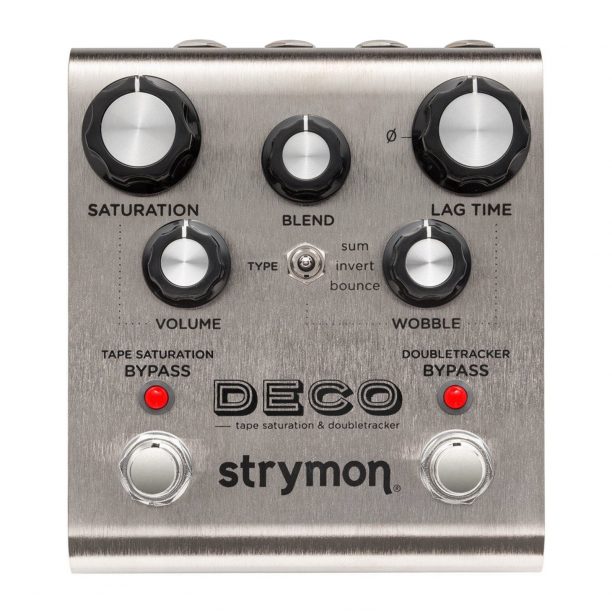 Fans of vintage tape emulating effects should immediately take note of the latest creation from Strymon. The Californian manufacturer just dropped an all-encompassing mad scientist of a tape effect capable of tackling a whole host of vintage mid-century analog tape tones. This pedal – called Deco – is a rabbit hole for tone addicts in the best way, and you'll be able to try it in person – and through amps – at our upcoming Brooklyn Stompbox Exhibit!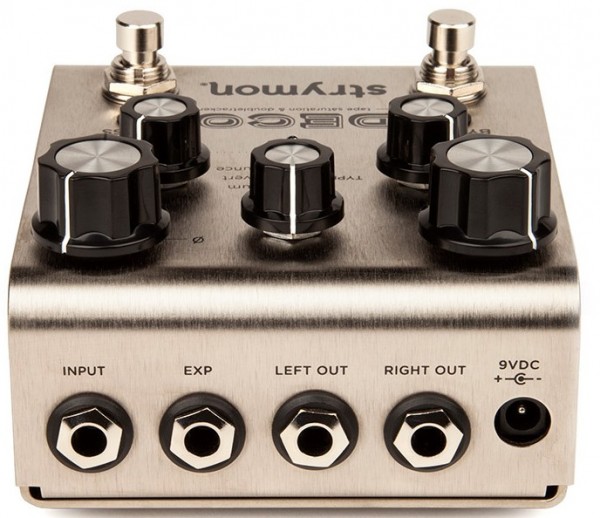 They've included dual true bypass switches for double capabilities – one called "Tape Saturation" and one called "Doubletracker" – essentially to give users one set-it-and-forget-it always on tape effect and one for experimentation. There is almost endless functionality, including the capability to recreate all of the tape echo, chorus, and tape flange tones that were originally created by mastermind engineers and reel-to-reel tape decks in very early recording studios.
Beyond that, the Strymon engineers have incorporated enough additional features to keep users busy experimenting for months including tape saturation, chorus, and flange tones as well as the fattening capabilities of synthetic double-taping. To help streamline the optionality, Strymon has a "favorite" function which is awesome (I use this all the time on my Strymon Blue Sky) which allows you to save your favorite tone preset when you find it by holding down the bypass switch. There's also tap functionality (with external expression pedal controller) for the delay to simplify syncing up the delay lag to the rhythm of your music. Finally, they even have five "hidden knobs" for a wider stereo spectrum sound, auto-flange, a volume boost/cut and more.
This pedal seems to have a lot of buzz already, and it looks like for good reason. Mark me down in the "I haven't tried it, but I know I want it" category. – Ryan Dembinsky
https://www.youtube.com/watch?v=ybtOl-UWXWA