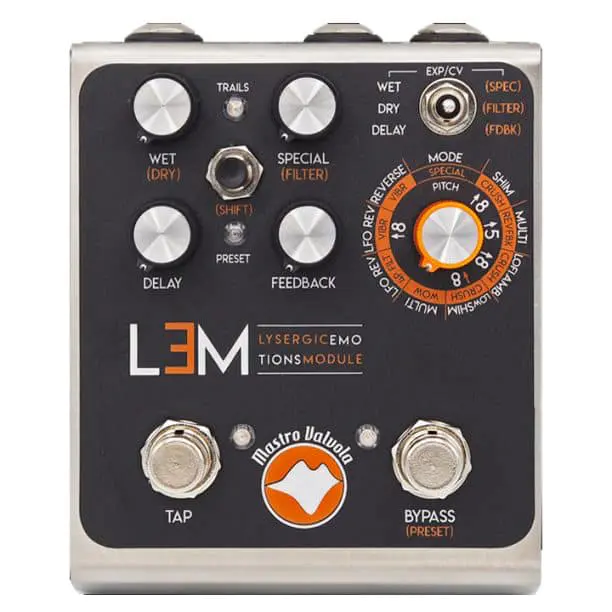 Italian stompbox maestro Mastro Valvola unveiled the company's edgier device so far: the LEM (an acronym for Lysergic Emotion Module), a tap-tempo and preset enabled ambiance machine with 8 delay and reverb modes.
Here's a graph that shows you all the modes, accessible through the Mode knob:

As you can see from this table, priority is given to creative, ambient delay effects. Each effect can be edited through the four knobs, which control six different parameters (Wet, Delay, Feedback, Special, Dry and Filter) thanks to the Shift button, which opens access to alternative functions for the Wet and Special knobs. The latter controls a unique parameter depending on the mode selected.
A particularly nice touch is the Expression/CV toggle switch on the top right, which allows you to control a choice of six different parameters remotely via an expression pedal or CV.
This looks like a very interesting pedal for the soundscape creators out there, check out the videos!