Posted by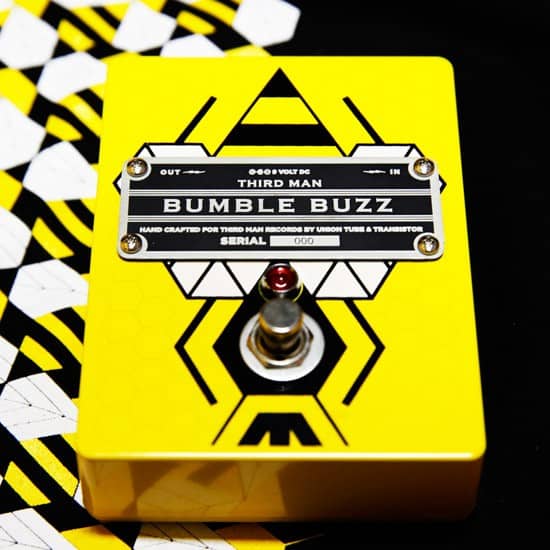 Eccentrics sure know how to get noticed, which is an important first promotional step. Then – if they are talented – people will remember them, otherwise they won't.
Jack White doesn't need introductions, but the announcement that his record label Third Man Records released a… guitar pedal is so surreal it reminds us of those legendary Dada conceptual art provocations. But the pedal does exist indeed: it's called TMR Bumble Buzz, and – for now – you can only hear it in the video below, where guitarist Olivia Jean, violinist Fats Kaplan and Jack White hinself take turns demoing it.
The fuzz pedal – which is manufactured in very limited numbers – only features a footswitch, it seems to be available in two colors (yellow and black), and can be bought on the Third Man Record' vault for $375 – wowza!
It was made by Chris Young at Union Tube & Transistor in Vancouver (the man who built the pedal used for Jack White's guitar sounds on "Sixteen Saltines" and the vocals on "I'm Shakin'" off of 2012's 'Blunderbuss') and designed by Rob Jones. It comes in a wood box with a bandana and lapel pin. Purchasing is limited Vault members.