Posted by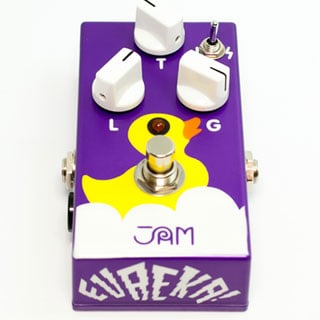 The Eureka is an original Muff-style fuzz circuit by Greek manufacturer Jam Pedals based on a silicon transistor design.
The classic three knobs for Level, Gain and Tone and expanded by a three-way toggle switch that offers different bass settings.
Here's the video demo of it!
Here's the demo we shot at our Stompbox Booth at NAMM.