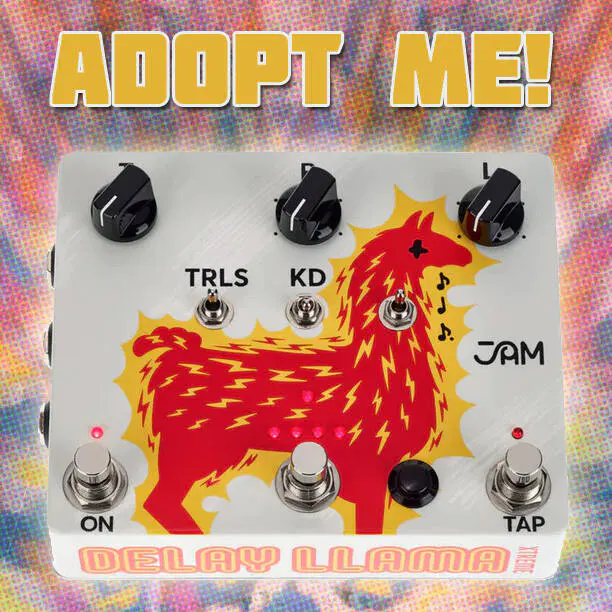 The Delay Llama Xtreme by Jam Pedals is one of the most creative analog delay pedals out there, and this week you can win – or rather – adopt one as your own sonic pet!
Three 3205 BBD chips deliver up to 800ms of classic delay tone, controllable via tap tempo with subdivisions, hold function, kill-dry, trails (buffered) OR true bypass modes, delay time expression pedal / CV input, remote tap tempo input and remote preset selection input.
It also features 4 trail effects (Vibrato, Tape Age, Random, Pitch Shifter) you can get lost in for hours on end!
Check out the video of it, below.
How to Enter:
All you need to do to win this sweet-sounding box is sign up below by December 29th, 2022, and be very lucky!
---
By clicking the "Submit" button, you agree to the Official Rules & Regulations. Signing up for this giveaway implies consent to be added to the mailing lists of Delicious Audio and Jam Pedals.
This giveaway is open to US, Canada, UK and EU entries. Some restrictions and fees may apply. Winners outside of the continental US may be subject to shipping and tax fees based on their location.
THIS GIVEAWAY HAS ENDED
Who Won This Giveaway?
We published the process of picking the winner of this giveaway in the comment section of this Facebook post (click on comments), his name is Nate and he is from Los Angeles!
Here's the screenshot for those who don't have FB: