Posted by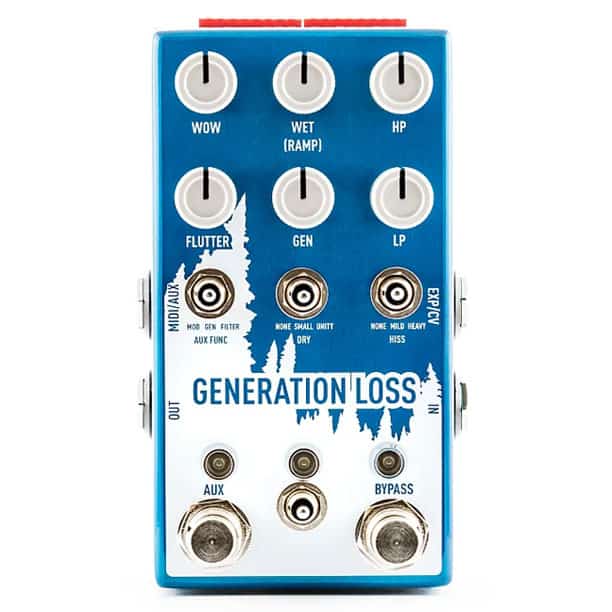 We celebrated in this very blog several of the pedals by Cooper FX, a one-man "cult" builder whose devices seem to be constantly sold out.
One of the fans of this manufacturer is obviously Chase Bliss Audio's Joel Korte, who has never been shy about his affinity for the Cooper FX Generation Loss, citing Tom Majeski's outright genius on more than one occasion and also collaborating with him (and also Keeley) on the Dark World Reverb.
The original unit is named after the phenomenon that takes place when a piece of physical media is copied over and over again until it experiences physical degradation; that concept is then transmitted into the audio realm. Earlier this year, the Generation Loss got the Chase Bliss treatment, combining the already robust future set of the original with Chase Bliss's hyper-expressive control interface. The pedal was built in very limited numbers and commands a super inflated price tag in the usual locations.
This version of the lo-fi VHS emulating pedal adds several new features, in keeping with Chase Bliss Audio's classic format, featuring two footswitches, six knobs, four toggle switches and 16 DIP switches in the back panel.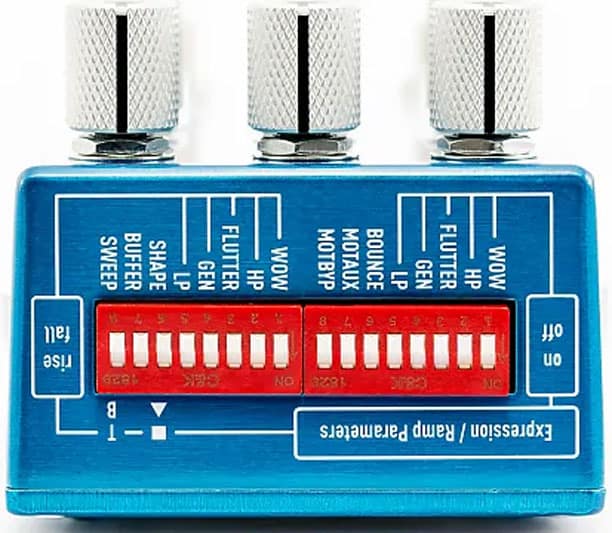 "What does this pedal do?" one may ask…
Generation Loss refers to the decrease in sound quality and introduction of noise and sound artifacts each time a copy is made on magnetic media such as tape. Random pitch fluctuations, filters to cut down on the signal's bandwidth, sample rate reduction, and noise are all brought together in this pedal to mimic that sound without the need for a broken VHS player.
We don't have the time to go through the various features, but the Knob video below does – as always – a great job in highlighting what's special about this pedal. And for those who want more, there are two comprehensive PDF manuals here:
Main: https://tinyurl.com/y48w7paf
MIDI: https://tinyurl.com/yxw8skkp
This is a limited-edition pedal (total of 1000 units) that we only plan to offer one time. It is only available here, exclusively on Reverb.com.

This is the sound of nostalgia.

Chase Bliss Audio & Cooper FX are teaming up once again to take everything you love about the original Generation Loss while making some tweaks based on customer feedback and adding the additional control Chase Bliss is known for.

Generation Loss™ brings together all aspects of tape degradation and uses a combination of effects to hone in on that sound we're all familiar with.

Generation Loss refers to the decrease in sound quality and introduction of noise and sound artifacts each time a copy is made on magnetic media such as tape. Random pitch fluctuations, filters to cut down on the signal's bandwidth, sample rate reduction, and noise are all brought together in this pedal to mimic that sound without the need for a broken VHS player.

PDF Manuals can be downloaded at the links below.

Main: https://tinyurl.com/y48w7paf
MIDI: https://tinyurl.com/yxw8skkp