Updated Aug. 7, 2020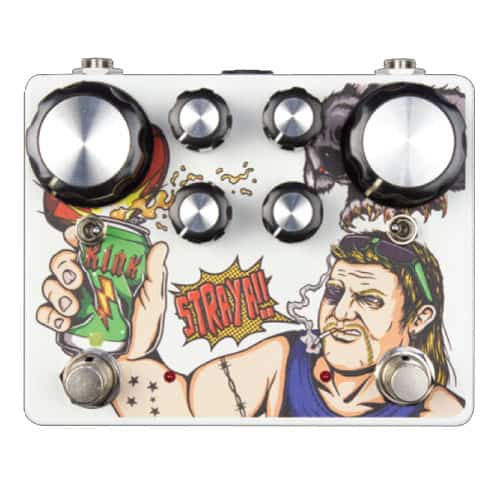 From Australia comes the Kink Pedal Straya, a dual overdrive with an 808-style circuit on the right channel and a modified Gov'nor styled circuit on the left one. Each side has its separate footswitch, Gain, Tone and Volume knobs and a toggle switch giving you two clipping options (harder and softer) per channel.
Check out the demos!
The Straya Drive is a dual drive pedal, with the right side an 808 style drive, and the Left side a modified Gov'nor styled circuit.

Both sides have Volume, tone and drive controls and two clipping options.

Artwork completed by the awesome Pascal D'bras www.pascaldbras.com