Updated Jan. 18, 2021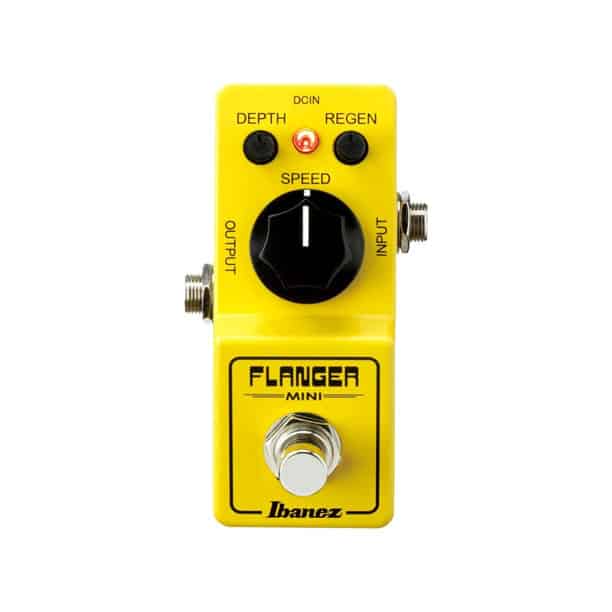 The Ibanez series of MINI pedals represents a solid, no-frill offering in the "bread and butter stompbox effect" realm. Needless to say, their mini Tube Screamer is among the best selling pedals in the world, but the analog mini delay is also extremely popular.
The Japanese company recently unveiled a few new devices in this series. The FLMINI is a true bypass, 100% analog Mini Flanger modeled after vintage units and featuring controls for Depth, Regen, and Speed.
Here's the presentation video of the Ibanez Mini Flanger
Part of the MINI pedal family, the Flanger MINI is modeled after a vintage flanger sound and delivers pro-quality tones in a convenient, compact box. Made in Japan, the FLMINI features a three-knob controls layout consisting of Depth, Regen, and Speed. A true bypass switch provides the shortest, most direct signal path as well as the cleanest tone. The 100% analog circuitry offers amazingly natural-sounding tones and affords players a classic, warm, and full-sounding flanger that won't take up excess space on your pedalboard!

Once the pedal is unplugged from a power source, please allow 10 seconds before reconnecting to a power source.

•Depth, Regen and Speed controls
•True Bypass
•Required Current: 50mA@9V
•Power Supply: External DC 9 volt AC adapter(Center-negative)