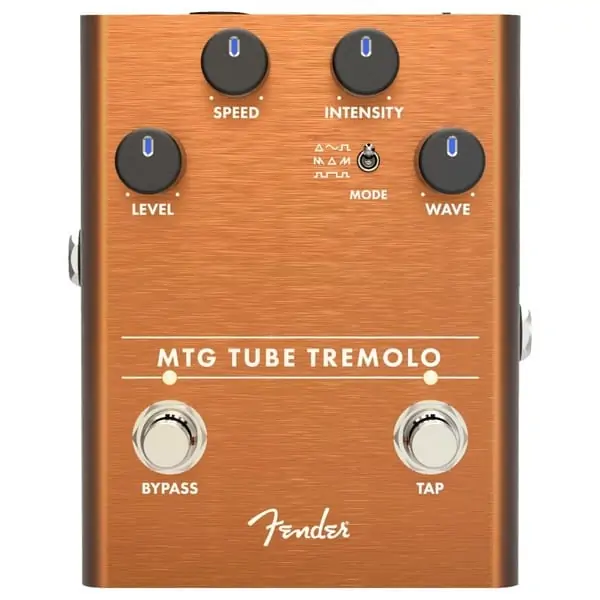 Vintage Fender tube amp were the first ones to feature a tremolo effect embedded in them, so the guitar giant thought it would be a good idea to recreate that circuit (NOS 6205 preamp tube included) in a pedal format. The Fender MTG Tube Tremolo gives you a lot more control compared to the old-style devices found in the amps, with Tap Tempo, controls for Level, Speed, and Intensity, and a Wave knob that blends between two waves each of the three Modes offer.
The MTG Tube Tremolo brings the hypnotic sound typically found in vintage amps and conveniently places it into a stomp box based around a genuine, U.S. made NOS 6205 preamp tube. The pedal features Level, Intensity, and Speed controls, three oscillator wave shapes, and a dedicated tap tempo foot switch which allows access to various note subdivisions.

Designed by Fender's in-house team of experts, the MTG Tube Tremolo is an all-original Fender circuit. The chassis is crafted from lightweight, durable anodized aluminium, and the amp jewel LED gives your pedal board an unmistakably Fender look. The switchable LED back-lit knobs ensure you can adjust your control settings on a dark stage.