Updated Dec. 27, 2017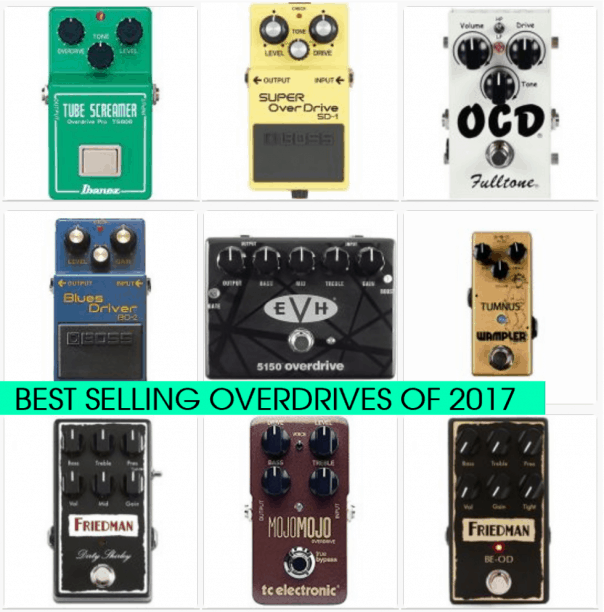 Those wondering why there are so many emulations of the Ibanez Tube Screamer should find a final explanation in this chart of the best selling overdrive pedals of 2017:
35 years after its launch, the green stompbox known as TS9 is still the best selling guitar overdrive on the market, at least according to our research that took into consideration the currently best-selling overdrives from some of the biggest online musical instrument retailers (Sweetwater, Zzounds, Guitar Center and Musicians Friend).
Actually, you may say the Tube Screamer is the TWO best selling overdrives, since its mini reincarnation, called TS mini, took second place!
As expected, other evergreen (but not green) classics like the FullTone ODC and the MXR EVH, also made it into the top ten, together with great sounding affordable stompboxes like the TC MojoMojo and the BOSS Blues Driver and Super Overdrive.
More unexpected is the presence in the list of boutique pedals like the Wampler Tumnus – a Klon mini-replica – and the two Friedman overdrives: the Dirty Shirley and the BE OD.