Posted by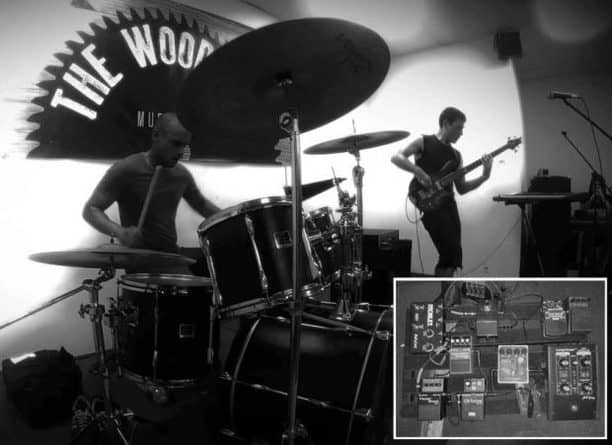 If you understand music from a technical and creative angle, Brooklyn/Long Island duo Bangladeafy will, in all likelihood, blow your mind. We praised them enough already in our sister blog The Deli (they placed 2nd in our Best of NYC 2017 Yearly Poll for emerging artists, and their 2016 album was our NYC Record of the Month in September of 2016). If you don't know them, enjoy this little example of their instrumental prowess.
We asked bass player Jon Ehlers to share his stompbox secrets with us, and he kindly obliged!
"I split my signal between the [BOSS] Power Stack and the [BOSS] Compression [Sustainer] and blend them through the Morley ABY, which is the core of the Bangladeafy tone. I liked how bass distortion pedals have the option to blend clean and dirty but generally wasn't crazy about the tones most bass distortion pedals have, so this was my solution."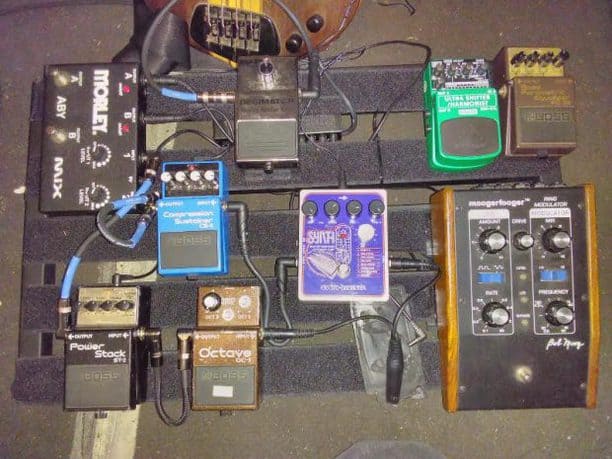 "I recently got the EHX Synth9 and it has worked itself into some of our newer material, it also has a lot of potential to spice up older songs. I prefer this synth pedal over most filter/synth bass pedals.
I've been using the Moogerfooger Ring Modulator for nearly 15 years in various bands, it's such an underrated effect. They can do a lot more than just make an instrument sound like mechanical bells, for example, tuning the pedal to a key that your playing in and go wild from there."
On the board we also see an ISP Technologies Decimator Noise Reducer, a Behringer US600 Ultra Shifter and a BOSS PQ-4 Parametric EQ.