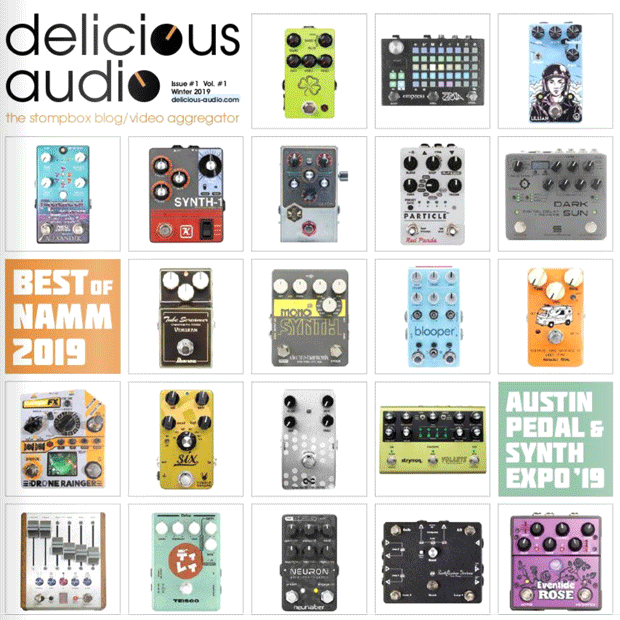 Hello pedal friends!
We are proud to introduce you to the first digital issue of Delicious Audio – there will also be a print version of it we will launch at the Austin Pedal & Synth Expo!
We are planning on publishing four of these issues per year, linked to our various events for musicians, and they will be filled with original content, a selection of articles from our pedal blog and also videos about the covered gear.
Enjoy!
P.S. Click on the full page symbol on the bottom right of the embedded reader below for the best possible experience, or click here.