Updated Oct. 10, 2019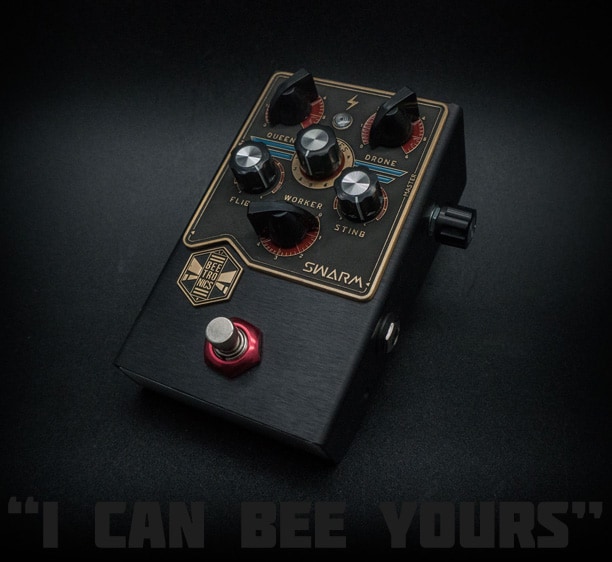 To celebrate the first appearance of Beetronics FX at our Stompbox Exhibit (the recent LA one), we are giving away their truly sick Swarm Fuzz Harmonizer!
Read an interview about this pedal with company owner/designer Filipe here and check out how this beast sounds in the video below:
The Bee-Team also shot this other awesome video chronicling their presence at our LA show, check it out!
To sign up for this giveaway, fill-up the form below by October 24 and be as lucky as you can be!
---
By clicking the "Submit" button, I agree to the Official Rules & Regulations.