Updated Feb. 1, 2010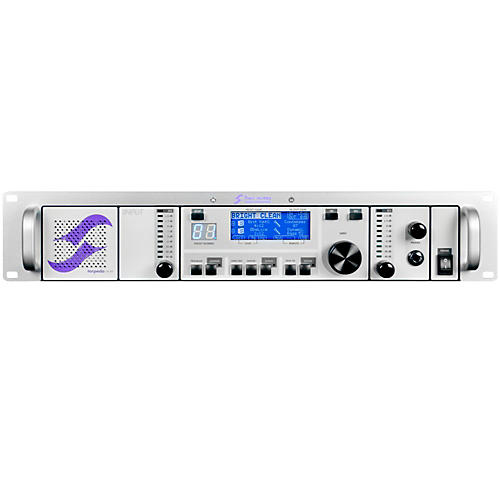 One of the most interesting pieces of equipment showcased at this year's NAMM conference was the Two Notes Torpedo VB-101. A multipurpose guitar/bass rack processor, the Torpedo follows in the footsteps of Line 6's POD series and DigiDesign's Eleven Rack with a twist. Equally suited for live sound or recording use, the Torpedo enhances your instrument's sound by processing the output of your amplifier or replacing it all together. Once routed into your signal chain, the Torpedo models the sound of 16 different speakers and 8 microphones. It also comes with software that allows you to download additional free settings and load them onto the unit.
For those who are wary of digitally altering their tone, the Torpedo boosts an impressive conversion rate of up to 24 bit, 192 kHz. With its flexible I/O the Torpedo can output digital signal directly to your audio interface or right into your computer, bypassing unnecessary digital to analog conversion. Combining the features of a DI box, recording interface and effects processor, the Torpedo seems like an extremely versatile unit. This item won't be ready until the Spring, but we're looking forward to hearing more of what it can do.
For specs and more information head over to Two Notes' site here.