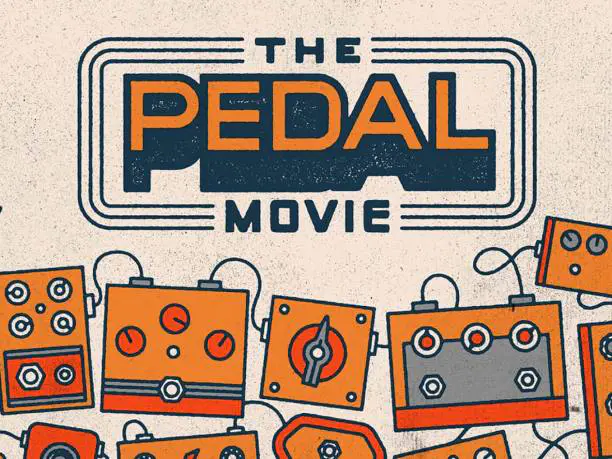 Guitar pedals were kind to Reverb.com, and vice-versa.
Founded in 2013, the online marketplace became almost overnight the place where stompbox lovers could research and trade new and used effects pedals. The sleek online portal looked like it was built for that very specific niche of the market featuring high-quality videos and advice articles.
Since then, Reverb has expanded its market to all sorts of musical instruments, but it's accurate to say that pedals were the equivalent to its "first love" – and still a big part of its identity.
That's why Reverb.com is giving back to the community of pedal makers with its first-ever feature-length film: The Pedal Movie is the most comprehensive look at how a series of recording studio accidents in the 1960s led to the creation of effects pedals, and how those pedals and their builders changed the sound of popular music as we know it.
"Over the years, effects pedals have shaped our favorite songs and, along the way, created an entire industry of mostly small businesses working alongside their musical heroes. Despite the wide-reaching influence of these tiny boxes, the full story of how they were created and how they evolved alongside the music they shaped has been largely untold," said Reverb's Michael Lux, co-director of The Pedal Movie. "It's a story of ingenuity that celebrates pedals as not just a tool, but a source of inspiration and income for countless music makers and fans. It's a story we felt we were uniquely equipped to tell based on Reverb's position within the music-making community."
The Pedal Movie is available now on iTunes, Google Play, and Vudu, here's the trailer of it.