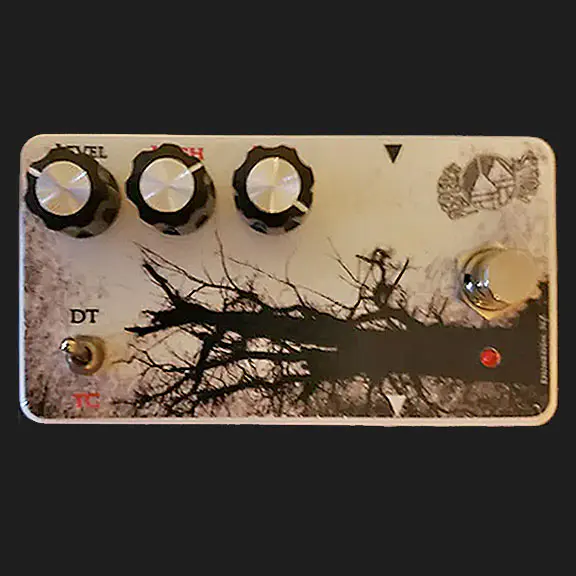 Beginner metalheads who wonder if there's any point in buying a boost pedal may want to check out what heavy players in the videos below have to say about the Pepers Pedals Dirty Tree Boost, a pedal hailing from New Zealand that seems to have resonated with the community of chuggers.
Admittedly, the word "boost" is a little reductive when referring to this 3-knob pedal, which is actually a preamp/overdrive based on 1-knob Fortin 33 Boost (DT mode) but with also a separate mode that activates the Low and High knobs, giving you a clone of the old  TC Integrated Preamp (TC mode). Both these units are highly regarded by metal players and sell for an aggregate amount close to $700 – the TC preamp having become rare.
From the YouTube reviews, it's the DT mode that gets the most flattering reviews, because of the way it balances the tone and pushes the amp just the right way to achieve aggressive tones that are not too bassy or harsh.
Have a listen for yourself in the videos below.
This is the Dirty Tree Boost pedal.

Combining 2 pedals that are either hard to find or too expensive into one small box.

2 colours options available

The toggle switch controls the tone stack functionality.
When in TC mode the tone stack is enabled.
When in DT mode the external tone stack is disabled and the tone stack is fixed using carefully selected capacitors and resistors to nail that tone that is otherwise unachievable.

Use this into that big high gain tube rig to get those beloved modern metal tones.

Using an internal charge pump it boosts that 9VDC up to about 33VDC
Internal non-sacrificial reverse polarity protection and power filtering ensure that this pedal can be used with any 9v power supply with negative centre jack (BOSS style)