Posted by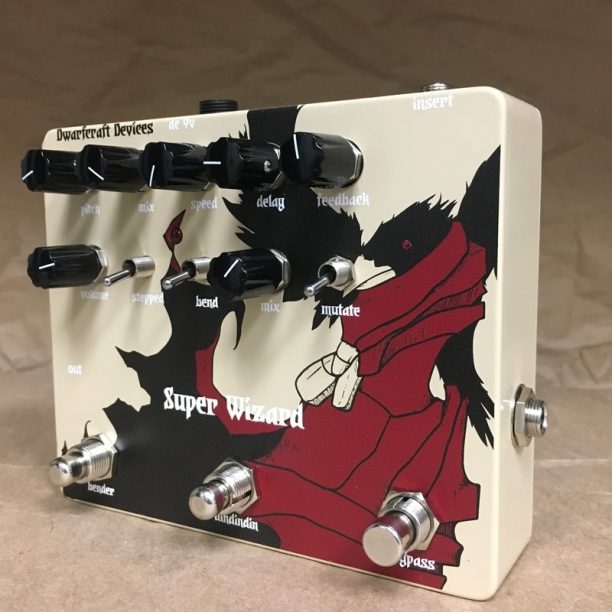 Here's a spanking new video by Knobs about the Dwarfcraft Devices' new Super Wizard, described by the manufacturer as "a behemoth of pitch shifting, glitching, and lo-fi echo delights!"
It's sample based pitch shifting identical to the one found in their Wizard of Pitch," but with the added functionality of the "Bend" and "Dindindin" buttons.
"What do they do?" – we hear you ask…
The Bender toggle (and switch) engages a doppler type effect, in which the pitch falls in conjunction with the input signal's decay. Until the pedal reaches the end of its shifting range, where it starts again.

The Dindindin button suspends recording into the input buffer, leaving the current sample to repeat until the button is released.  It tends to sound like "dindindin!" You can tune the noise via the pitch knob.
Video content and video below!
0:37 – Overview
1:26 – Control sweep
4:51 – Mutate switch
6:22 – Super oscillations
7:23 – Double momentary
8:27 – Outro