Posted by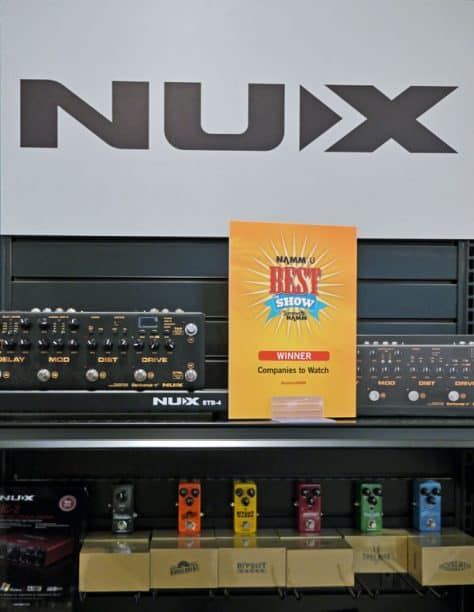 At this year's Summer NAMM (2017 edition), Chinese manufacturer NUX was the only pedal company rewarded with a "Best in Show."
We think this video is probably a reason good enough to get a reward, check it out, it's Carl Lengevin from Godin guitars getting busy with a Komp Core (compressor) and a Loop Core .
The musical instrument arm of Cherub Technology, one of the biggest tuner company in the world, NUX is a relatively new brand in the stompbox realm, but has already several products under its belt, organized in the Core series, the brand new Mini Core series, the Analog Effects series and the Force series.
Premier Guitars also shot this video about the manufacturer's new multi-effect board called Effects Cerberus.
Monk, the company's rep, was kind enough to lend us his video camera to shoot this video where he demos a brand new "core" pedal called JTC, as in "Jam Track Creator." It's a looper with incorporated drum machine that detects the tempo directly from your playing (or through tap tempo). Check it out!