Posted by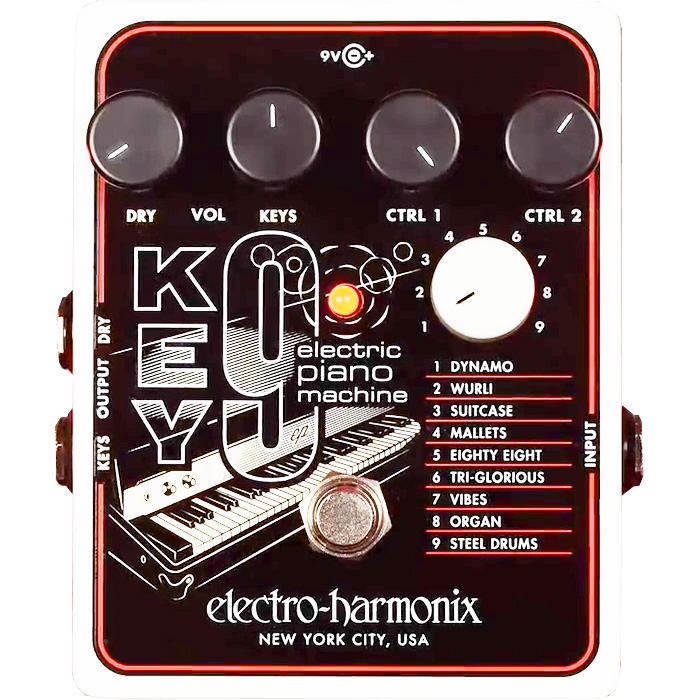 Venerable New York City pedal manufacturer Electro-Harmonix takes their third foray into the world of keyboard simulation pedals with the release of the Key9. Similar in concept to the previous B9 and C9 offerings, this stompbox offers 9 presets emulating some of the most revered piano and keyboard sounds in music history.
They went even further this time by modeling not only classic sounds like the Wurlitzer and Fender Rhodes electric pianos, but legendary organ and vibraphone models, and even steel drums!
Getting your sound is simple. Choose any of the presets via the selector switch. The 'Control' switches adjust the selected sound and allow integration of modulation effects like tremolo, chorus, and phase just like a real keyboard. The 'Keys' control adjusts the mix of the preset sound while the 'Dry' knob tailors the direct instrument sound in order to achieve the balance that the player prefers.
With all the innovations to the pedal world that Electro-Harmonix keeps introducing, it's exciting to see what they'll come out with next. – Brandon Stoner