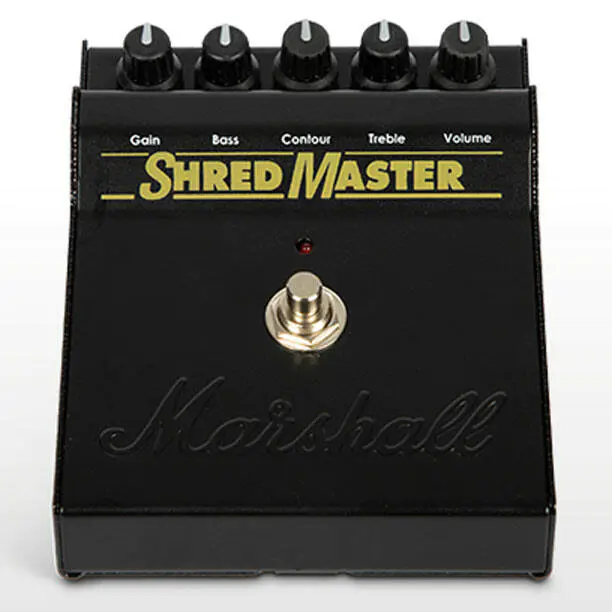 As implied by its name, the Marshall ShredMaster is a distortion pedal for guitarists with shredding tendencies, therefore of the high-gain variety. Released in the early '90s, it was one of the first pedals to target metal and hard rock guitarists.
Marshall has reissued it in all its glory in 2023, component by component, including the larger-than-life case, together with three other pedals from its glorious pedal days.
You can hear it in the videos below.
Marshall ShredMaster, Builder's Notes
The original Shredmaster was our first ever high-gain pedal and has become synonymous with game-changing music throughout the 90s and beyond. The ultimate care has been taken to ensure that this reissue accurately recreates that iconic Shredmaster sound. The pedal casing is accurately modelled on the bespoke design of the original. The gold Shredmaster name, embossed Marshall logo and the heavy-duty casing are all right here, exactly as you'd expect.

FULL TONE CONTROL
Recreate the music the Shredmaster is famed for or forge your own path, with fully adjustable tone control.

AUTHENTIC AND FAITHFUL
Designed and hand-built at our famous Bletchley headquarters and housed in an authentic mild steel chassis.