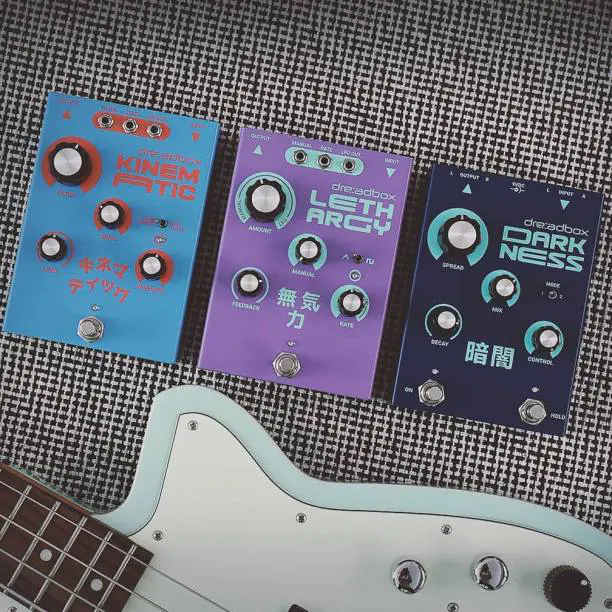 Dreadbox is a (Greek) company that, although launched as a pedal builder in the mid-aughts, has morphed throughout the years into one of the most successful boutique synth manufacturers.
However, some of its original and now discontinued pedals, like the lo-fi delay Sonic Bits, are still popular among guitar players.
After more than six years spent focusing on synthesizers, Dreadbox last year introduced their first new pedal, the BBD Chorus/Flanger Komorebi, and they announced today three new pedals, all sharing the same control layout and CV inputs, which we will be covering individually in upcoming posts.
Here's what they do
On the company's site there's also an upcoming pedal called RAINDROPS, a Stereo delay/looper.