Updated Jul. 30, 2010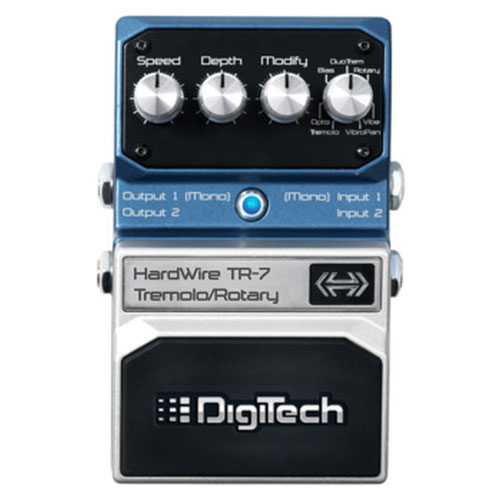 Hardwire has generated quite some buzz recently with their high quality, sturdy lineup of stomp boxes, including a Reverb unit that employs venerated Lexicon algorithms. The manufacturer has recently released a new addition to this set, the TR-7. This is a true stereo tremolo, rotary, and vibrato pedal, offering effects ranging from traditional tremolo to a highly-detailed rotary cabinet simulator. There are 7 different volume modulation  effects, each one with different character: Tremolo, Opto-Tremolo, Bias Tremolo, Duo Tremolo, Rotary, Vibrato, and VibroPan. The stomp box also features true stereo I/O, allowing for complex connections and sounds with great flexibility.
Each HardWire pedal also features an assortment of tour-worthy accessories, including green gaffer tape common to pro pedalboards, Stomplock™ knob guards to maintain pedal settings and a hook & loop pad to fasten the pedal to a pedalboard. The TR-7 will be available August 2010 with an MSRP of $189.95.