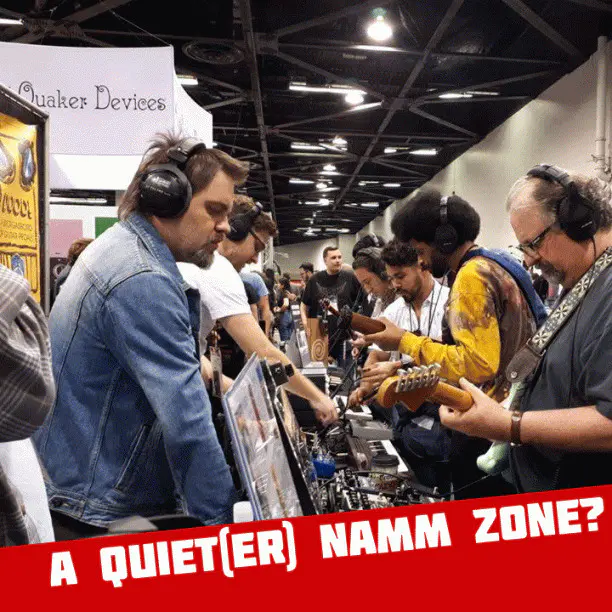 Can you imagine a NAMM show where it's possible to try new and exciting musical devices and ALSO have nice conversations at a normal voice level?
In an effort to make the NAMM experience more enjoyable and productive, this year, guitar pedal blog Delicious Audio teamed up with NAMM and a number of pedal vendors to create a strictly in-the-headphones section of the NAMM 2022 show.
Being surrounded by regularly loud booths, this area may not be much quieter this first year, but we see this as the beginning of a new, game-changing trend destined to get bigger in future NAMM editions.
Vendors interested in being part of this initiative at the next NAMM shows are invited to contact us or their NAMM representative.
The Quiet(er) NAMM Zone will be involving several booths surrounding our Delicious Audio Stompbox Booth in Hall D at #5239.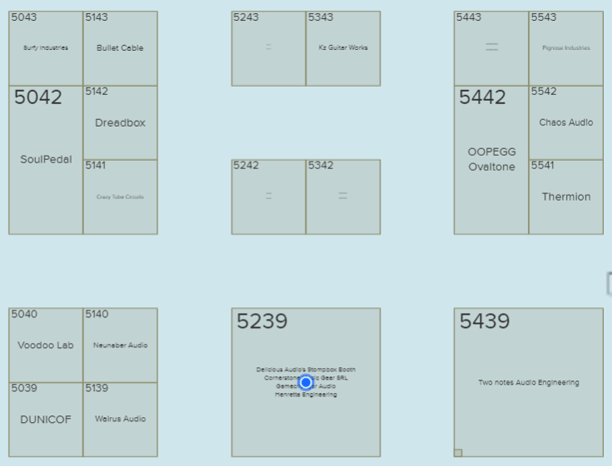 Here's a list of the confirmed manufacturers:
3 Degrees
Aguilar
Aviate Audio
Blackstar
BOSS
Collision Devices
Cornerstone Gear
Crazy Tube Circuits
Cusack Music
Darkglass
Dreadbox
DryBell
DSM & Humboldt
Earthquaker Devices
Empress FX
Flamma Innovations
Gamechanger Audio
Henretta Engineering
Hosa
Hotone
JAM Pedals
JRR Shop (Aviate)
Keeley
Mojo Hand Fx
Mr. Black Pedals
Neunaber
One Control
Pigtronix
PRS Guitars
Red Panda Lab
Screwed Circuits
Sunnaudio
Supro
Tsakalis Audioworks
Valeton
Voodoo Lab
Vox
Westminster Effects