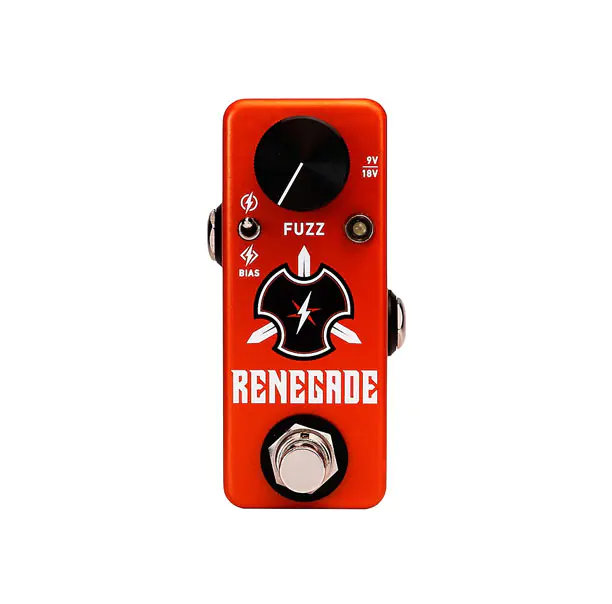 Sporting a circuit inspired by the Tone Bender MK1.5, the CopperSound Renegade Multi-Bias Fuzz is a simple mini-fuzz with a Bias toggle that allows to choose between two different bias voltages, delivering slightly different tone.
The up position offers a classic, full bodied-fuzz, while the down one a more modern and gated sound.
The Renegade can be operated at up to 18v for extra headroom and, to quote the builder, features a signature "long sustain, and an "electric sizzle" as your signal fades."
Check out the first video of the CopperSound Renegade below. We added it to our article about the best Tone Bender clones and evolutions.
CopperSound Renegade Multi-Bias Fuzz
Introducing our latest potent sonic disruptor, in a pint-sized package! Renegade is a simple, no frills fuzz device with a compact and straight-forward interface; a complement to our growing line of Mini Pedals.

Derived originally from the classic Tone Bender MK1.5, Renegade strays off the standard path, in part due to its integrated bias control. This toggle switch allows the player to easily select between two different bias voltages; resulting in a classic, full bodied-fuzz tone in the "up" position, and a more modern and gated fuzz in the "down" position.

A hallmark feature of this micro-sized pedal is its long sustain, and an "electric sizzle" as your signal fades

(especially prominent in the "down" position). The single Master Volume knob has PLENTY of gain on tap, and powering Renegade at up to 18 volts can deliver even more headroom and clarity.

Specs
? Fuzz knob to control the volume of fuzz
? 9-18V | 2.1mm x 5.5mm Center Negative | 5mA @ 9V, 10mA @ 18V
? In/Out: 1?4" Instrument Cable