Posted by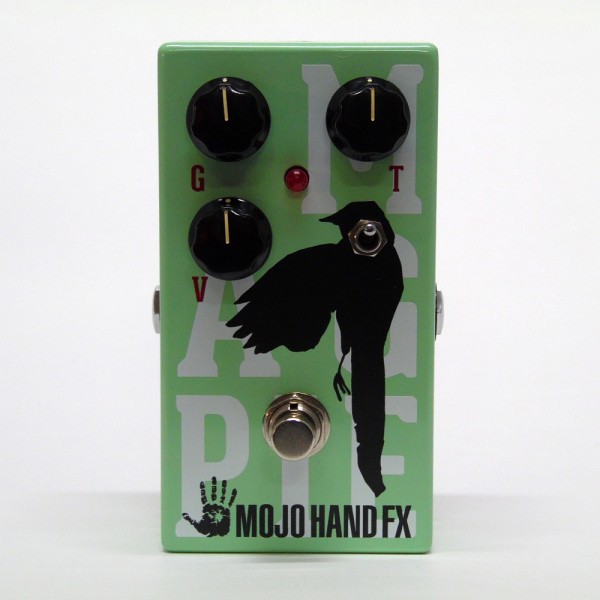 There is such a thing as too much overdrive. Sometimes you want a chime instead of the church bells. The pedal known as Magpie – by Texan manufacturer Mojo Hand FX – is a new Overdrive for those looking for a refined, transparent crunch that maintains the original tone of the guitar and amp.
This pedal falls somewhere between an overdrive and a clean boost. The controls are familiar: Gain, Tone and Volume, and they can be used in conjunction with a mode selecting switch to dial up three different flavors of boost.
The top position, "Crunch", adds a fair amount of compression and dirt to your signal. With the Gain all the way up, it definitely has some bite. The sound is about equal with Exile on Main Street at its most loose.
"Boost" is the middle position on the switch. In this position, the pedal provides a very transparent boost with no perceptible bite. This mode is good for driving a tube amp into natural breakup.
The third mode, on the bottom position, is "Overdrive". This mode adds a warm color to your tone with only a bit of gain. It is much less aggressive than the "Crunch" setting. With the Tone control all the way up, it can nicely brighten up a dark amp.
If you are looking for a tasteful and versatile vintage-style overdrive, the MojoHand Magpie is a great new option. – Nathan Smith