This giveaway has ended, click here to see the winner's name.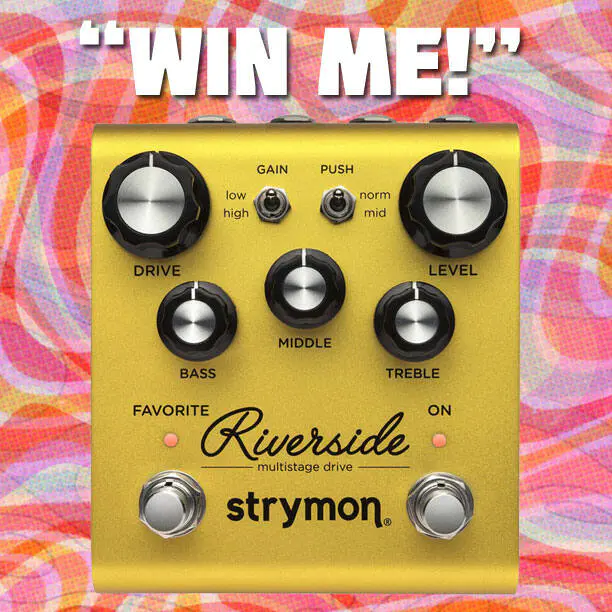 We have one last giveaway linked to the LA Synth and Pedal Expo, which brought over 1800 gear lovers to a venue near Echo Park on the 21st and 22nd of January.
A fortunate reader of this blog will win a Strymon Riverside, an harmonically rich, incredibly versatile, tube-inspired multistage overdrive pedal.
How to Enter:
All you need to do to win this sweet-sounding box is sign up below by February 20, 2022, and be very lucky!
---
By clicking the "Submit" button, you agree to the Official Rules & Regulations. Signing up for this giveaway implies consent to be added to the mailing lists of Delicious Audio and Strymon.
This giveaway is open to US residents only. Some restrictions and fees may apply. Winners outside of the continental US may be subject to shipping and tax fees based on their location.
This Giveaway has Ended, the winner is…
Tim from Cleveland, Ohio is the winner of this giveaway. We published the drafting process in the comment section of this Facebook post (you should be able to see it even without a Facebook account, just click on the "Comments" link on the bottom right).