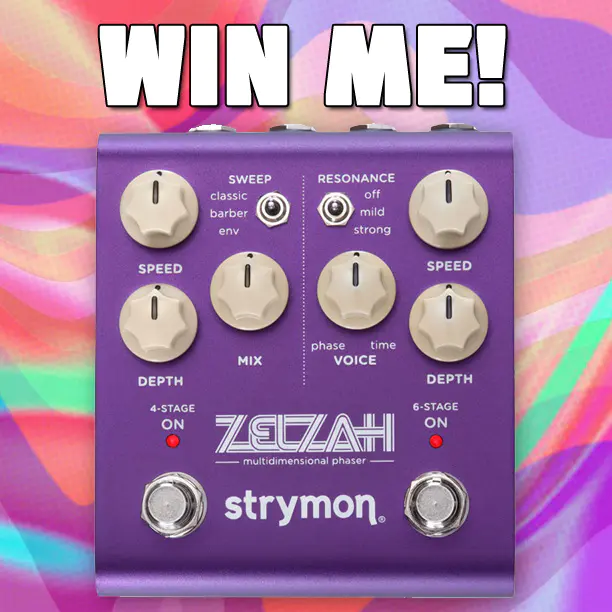 To celebrate the awesomeness of the first post-lockdown edition of the Brooklyn Pedal & Synth Expo (a free gear party coming up on October 8-9), we are giving away what's gotta be the most creative phaser pedal ever created: a Strymon Zelzah!
This swirly baby with a purple tan is a dual, stereo phaser with a 3-mode, 4-stage vintage-style circuit on the left side and a more modern 6-stage phaser with controllable resonance one on the right. The textural combinations it can deliver range from the subtle to the "out there," offering plenty of inspiring sonic possibilities in particular when both channels interact with each other.
Check out this video for an in-depth look at the features and sounds:
Sign up below to give it a chance, and best of luck to each on of y'all!
This giveaway is for US residents only and will end on October 12th, 2022. The winner will be announced on our Facebook page by October 25th.
By clicking the "Submit" button, you agree to the Official Rules & Regulations (which include adding your email to both Delicious Audio and Perfect Circuit's mailing list).
---
This giveaway has ended the winner is Nick from Montreal (Canada).
We announced the winner on our Facebook page here.