Updated Jul. 1, 2020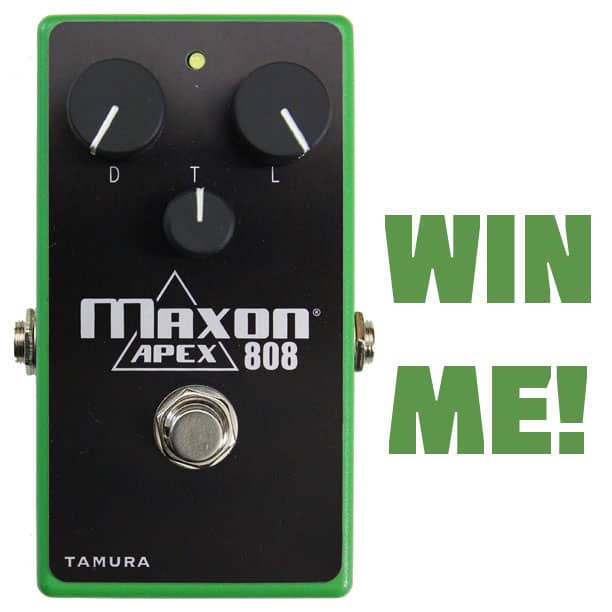 Here's a juicy giveaway for those in need of a truly sweet, TS-style overdrive!
This week we are giving away a Maxon APEX808, a pedal developed with Susumu Tamura, the inventor of the TS808 TubeScreamer. The APEX808 incorporates a particularly desirable op-amp that was used in the best-sounding versions of this legendary stompbox.
Don't take our word for it, check out these videos by Mike Herman and RJ Ronquillo!
https://www.youtube.com/watch?v=mjaacFQedJY
https://www.youtube.com/watch?v=-B2IDOyfkOo
To sign up for this giveaway, fill-up the form below by July 10th, we'll announce a winner within a couple of weeks on our Facebook page, best of luck!
---
By clicking the "Submit" button, I agree to the Official Rules & Regulations.
This giveaway is open to US residents only.