Updated Jun. 13, 2018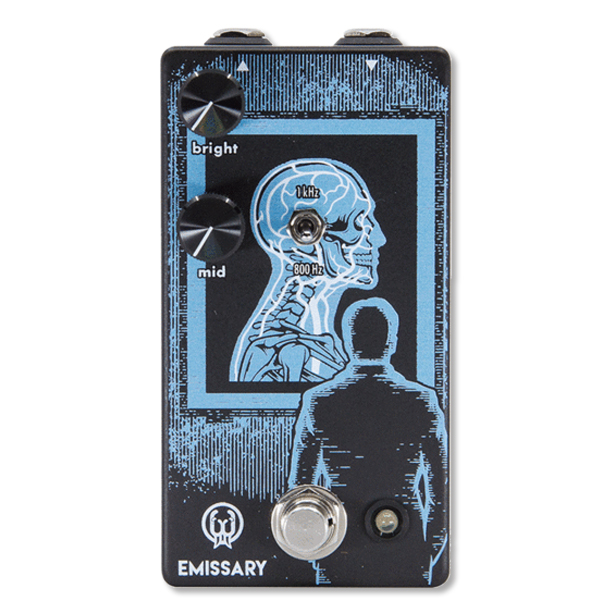 Walrus Audio has announced the Emissary Parallel Boost, a new two-in-one boost featuring bright- and mid-boost circuits.
The company says the pedal is named for the veins "that pass through the skull and connect the venous sinuses inside with the veins outside."
Like the veins its named after, the Emissary Parallel Boost features two independent boost circuits running in parallel to work together to help give your tone a real "sinus clearing experience." Use one or the other by itself, or mix any combination of both by turning up each knob to the desired level.
With the Emissary, guitarists can make leads stand out, help slides sing, bring finger picking to life and push tube amps into great natural breakup.
The pedal has controls for Bright and Mid. The Bright knob controls the volume for the bright boost circuit. This is a clean, high-headroom JFET boost with a slight emphasis on higher frequencies to liven up your tone. The Mid knob controls the volume for the mid-boost circuit. This circuit features a targeted boost at either 1kHz or 800Hz, selectable with the toggle switch.
Walrus Audio is taking pre-orders for the Emissary, with the first pedals expected to start shipping on June 18. Watch the videos below, and visit Walrus Audio to learn more and order the Emissary Parallel Boost.