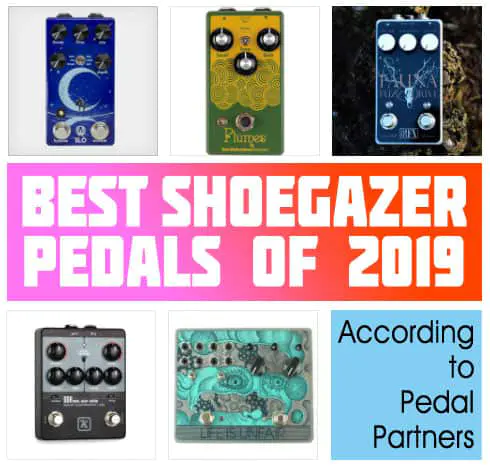 We just stumbled upon the "Top 5 Pedals of 2019" video by YouTube channel Pedal Partners (streaming below) and couldn't resist the temptation to create an interactive gallery of it!
The channel is highly recommended for those guitarists with shoegazing tendencies – it's exclusively focused on pedals that work well for that genre, with a much edgier and noisier approach than other YouTubers focused on ambient-y soundscapes, like Chords of Orion. another cool thing about this channel is that all their videos are in stereo!
But let's not digress… here's the Top 5 video, followed by our interactive gallery, gaze at it while enjoying the blissful noise.
Here's a Table of Contents of some sort
#5 – Life is Unfair Audio – Synaptic Cleft
#4 – Keeley DDR
#3 – Yellowstone FX Fauna
#2 – EarthQuaker Devices Plumes
#1 – Walrus Audio Slo
Oh and don't forget to check out our Best Pedals for Shoegazer article!
P.S. Here's a little extra for ya!