Updated Jun. 29, 2020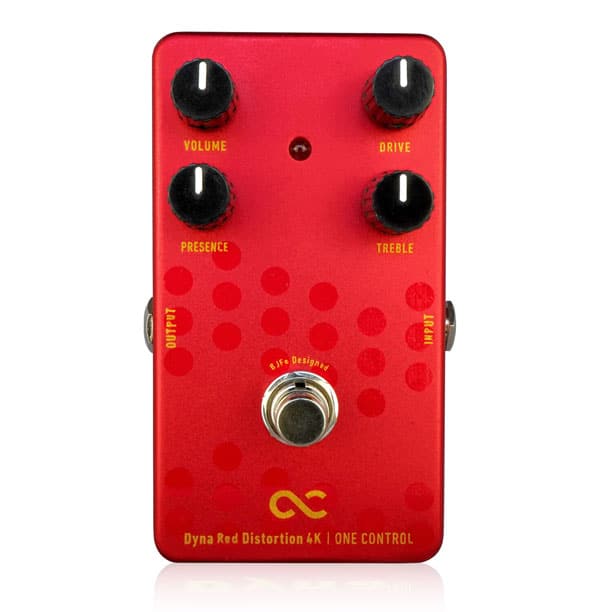 The One Control Dyna Red Distortion 4k is an upgrade to the previous Barefoot version of this full-on Plexi pedal, featuring an extra Presence knob that tames some of the hard mid-range. It's designed to deliver an
organic distortion reminiscent of the early to mid-70s UK voiced amplifiers, cranked up to 10. with the tubes worn down just a little, and maybe a little "browning" of the sound with a Variac.
The Presence knob helps dial in the perfect amount of highs for any amp situation.
We added the One Control Dyna Red to our list of the Best Plexi Pedals. Check out designer Bjorn Juhl's demo of the pedal at NAMM 2020 in the last video, below.