Updated May. 11, 2020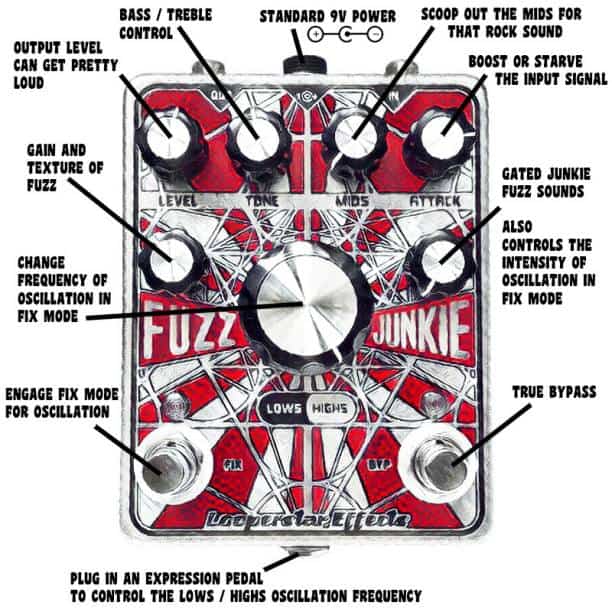 The guys at Looperstar Effects are making things really easy for us with this awesome picture of their Fuzz Junkie… what else is there to say, besides that it sounds sick?
This oscillating fuzz device has been around for a while (see Gearman Dude's videos at the bottom of this post), but this new version, demoed in the top video, is the most compact and awesome looking one to date.