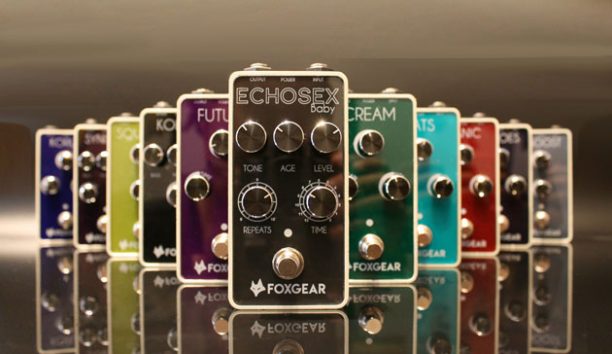 Italian pedal manufacturers Gurus Amps and Baroni Lab have built over the years a great reputation for their hand-crafted, not exactly compact stompboxes (both manufacturers also make amps).
They recently announced a joint effort under the new Foxgear moniker that puts all these years of experience in circuit designing towards building the best possible line of NON hand-built, compact guitar pedals.
Some of these effects are streamlined version of already existing (and much more expensive) designs built by the two manufacturers, like the Echosex Baby, obviously related to the Gurus Echosex Delay, or the Cream, a three knob overdrive in all likelihood inspired by Baroni Labs' Screamer.
Others are specifically made for bass, like the Knee Trembler Guy Pratt signature tremolo.
We are sure more video demos of these effects will surface soon, but, for now, you can get an earful of them in this video by The Andertons.