Updated Jun. 3, 2019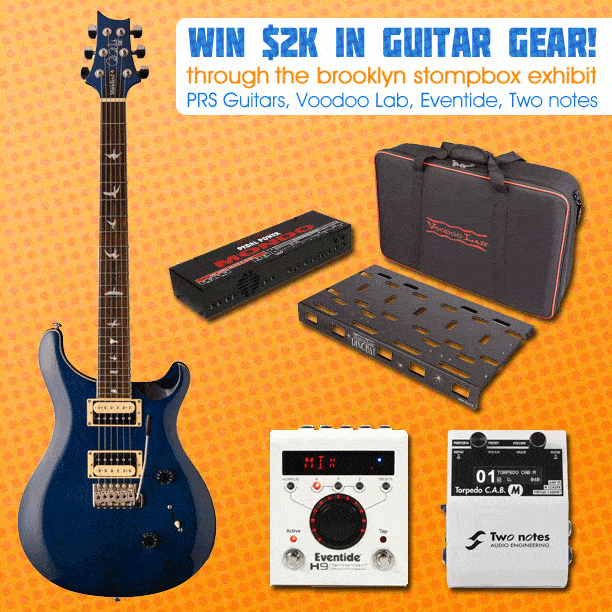 If you are in desperate need of a complete guitar gear overhaul, you ended up in the right place. To celebrate the 9th edition of the Brooklyn Stompbox Exhibit we are giving away a bunch of top-notch gear that adds up to about $2k!
Here's the list of the toys included in this giveaway:
All you need to do to sign up is fill in the form below and convert to any religion that guarantees results through prayer!
By clicking the "Submit" button, you agree to the Official Rules & Regulations.
—
MORE GIVEAWAYS HERE – SEE YOU AT THE (FREE) BROOKLYN PEDAL & SYNTH EXPO 2019!