Posted by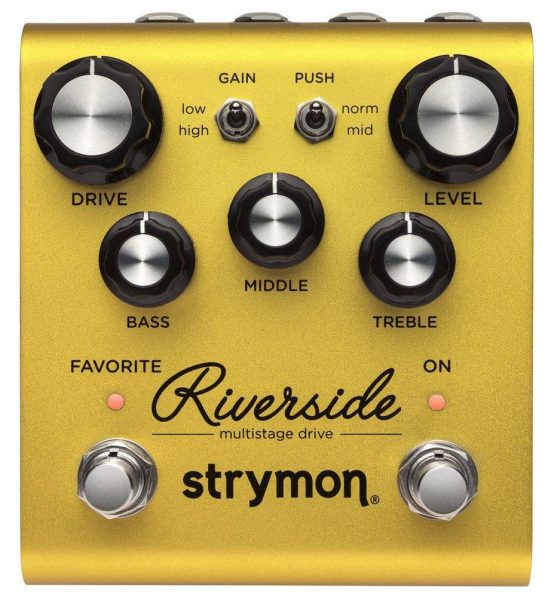 Strymon, a company that built its name on clean, warm and lush tones, has finally entered the "dirty" pedal distortion market with Riverside, described as "the culmination of a thorough analysis of numerous analog and vacuum tube circuits." The company's goal was to deliver a new world of harmonically rich, versatile, tube-inspired drive sounds, bringing a new approach to the world of drive sounds.
Featuring an analog JFET front-end, the pedal is designed to respond to your guitar's dynamics and feel, while the DSP design generates dynamic complexity and pleasing harmonics at every stage, providing sparking cleans, mild overdrives, high-gain leads, and heavy saturated distortions.. What's most striking is the under the hood technology that makes continuous adjustments, tuning the circuit for optimum tone.
The three-position Presence switch tailors the highest frequencies, allowing Riverside to integrate perfectly with any amp or setup, no matter how dark or bright. Check out the video below and hear how it sounds.