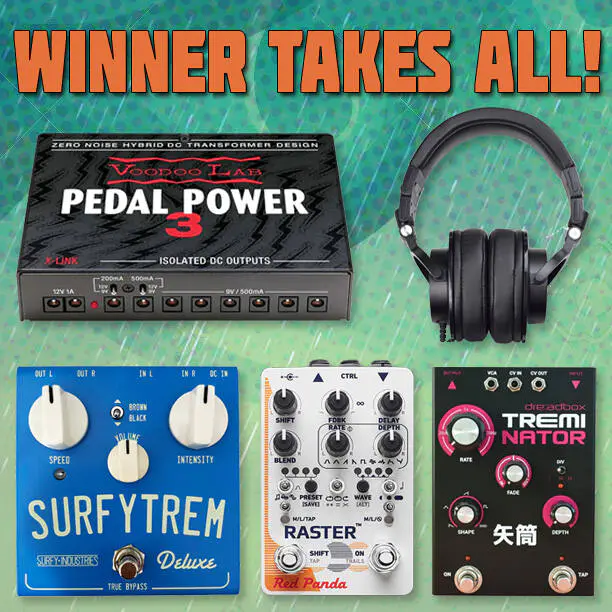 The LA Pedal & Synth Expo is coming up fast and we have another tempting giveaway for our US readers.
We have a truly inspiring assortment of pedals and two other useful items on the list of prizes, check it out:
One random reader will win all these devices without having to do anything to deserve them, other than filling in the form below by January 27th, 2023.
Best of luck, folks!
How to Enter:
All you need to do to win this sweet-sounding box is sign up below, and be very lucky!
---
By clicking the "Submit" button, you agree to the Official Rules & Regulations. Signing up for this giveaway implies consent to be added to the mailing lists of Delicious Audio and the sponsors involved.
This giveaway is open to US residents only. Some restrictions and fees may apply. Winners outside of the continental US may be subject to shipping and tax fees based on their location.
THIS GIVEAWAY HAS ENDED