Updated Sep. 13, 2021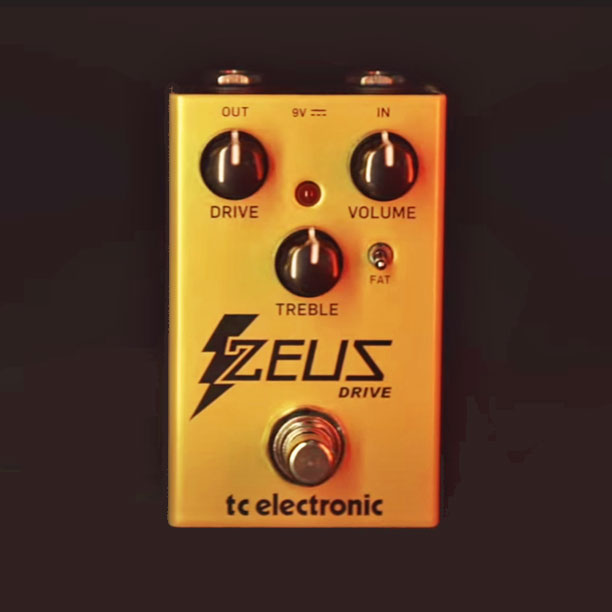 Music Tribes' TC Electronic just unveiled another pedal from their new series of affordable mini-stompboxes, the ZEUS Drive, which, from the sound of it, seems to be at least in part intended to deliver Klon-style gain goodness at a decimal fraction of the cost.
It's presented as a dynamic and transparent boost-to-mid-gain overdrive pedal with Germanium clipping diodes and stepped up internal voltage for improved headroom. Just like the original Klon Centaur, it blends some of the clean signal back into the overdriven one.
Besides the three classic knobs found on almost all "klones" (Drive aka Gain, Volume aka Output, and Treble), there's a rather unimaginative "Fat" switch that will make your sound "chubbier."
There's not much else to say about this pedal, because it's all about the tone (and the very low price): be our guest and hear the TC Electronic ZEUS Drive in the videos below – we added it to our list of the Best Klon Clones.