Posted by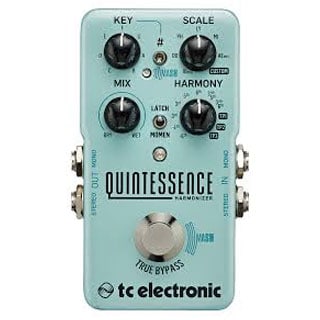 TC Electronic unveiled their new Quintessence Harmonizer in late 2017. Finally, some video demos of it are surfacing, here's the one from EytschPi42.
And here's the video the guys from That Pedal Show took at GuitCon in Germany.
More from the manufacturer's website:
Quintessence Harmonizer is a state-of-the-art intelligent harmonizer pedal featuring expressive MASH technology and powerful TonePrint® customization.

Beefing up your sound in any musical style from country or southern rock harmonies to Thin Lizzy-esque twin riffs and screaming metal leads, Quintessence follows your every whim with perfectly harmonized notes in a wide variety of modes and scales.

With MASH, Quintessence can bend the harmonized notes without you moving a finger, momentarily harmonize just a few bars

More info here.