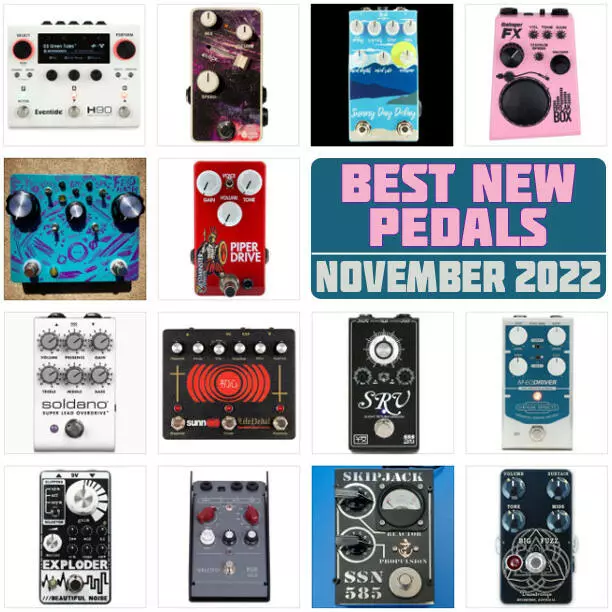 November is normally a very busy month for pedal releases, but this year busy was not so much.
However, there were some very, very noteworthy releases, in particular from Eventide, which released the much anticipated and collectively craved follow-up to their H9 Harmonizer.
Another super buzzworthy release was Soldano's descent into the pedal arena with a pedal voiced after their semi-legendary (and very expensive) amp.
In the meantime, NUX released the first mini-pedals with a stereo output, which is a small miracle in engineering.
Other noteworthy releases included EarthQuaker's update to their popular Sunn O))) Life Pedal, an Origin Effect drive with an EQ section voiced after the classic Pulteq EQ studio rack, and a bunch of bizarre pedals by Old Blood Noise, Rainger FX and Hungry Robot.
Here are our interactive galleries with all the pedals, if you buy, please use the link with the blue icon, because…

As usual, a mouseover or first tap will open a description of the pedal, while a click or second tap will open a video.
Oh and we already have the Best Pedals of 2022 List, check it out!
Best Gain/Fuzz Releases in November 2022
—
Best Non-Gain/Creative Releases in November 2022