Updated Feb. 26, 2019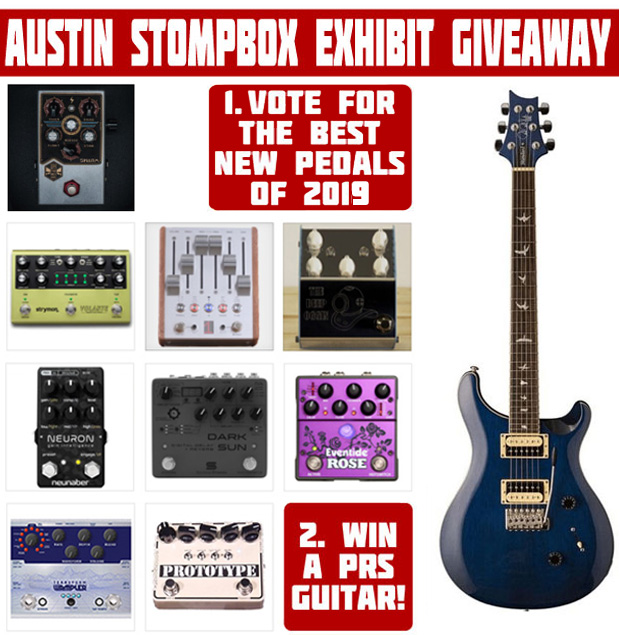 Stomp-obsessed minds,
This week, to celebrate the upcoming Austin Stompbox Exhibit (March 15/16), we are launching a super special giveaway with a super special prize by our sponsor Paul Reed Smith: a PRS SE Standard 24!
And while we are at it, we'll ask you to vote for your favorite new guitar pedals of 2018 from the gallery below, which features the stompboxes highlighted in our Best of NAMM 2019 List Aggregator, a list compiled by adding up the "Best of Namm" lists of other pedal content creators.
FOLLOW THESE INSTRUCTIONS TO SUBMIT
Pick your favorite new pedals of 2018 from the list below (up to 5)

Enter your info at the bottom of the form.

Click "Submit"*
*Attention! By clicking on submit you'll sign up your email address for the Delicious Audio's mailing list. (You can unsubscribe at any time)
[socialpoll id="2540336″]
ENTER YOUR INFO BELOW!
Giveaway and voting close on 03.16
By clicking the "Submit" button, I agree to the Official Rules & Regulations.
—
SEE YOU AT THE AUSTIN STOMPBOX EXHIBIT 2019!