FREE SHOW
10-30% DISCOUNTS ON MOST DEVICES!
****November 9-10 at The Fifth (basement)****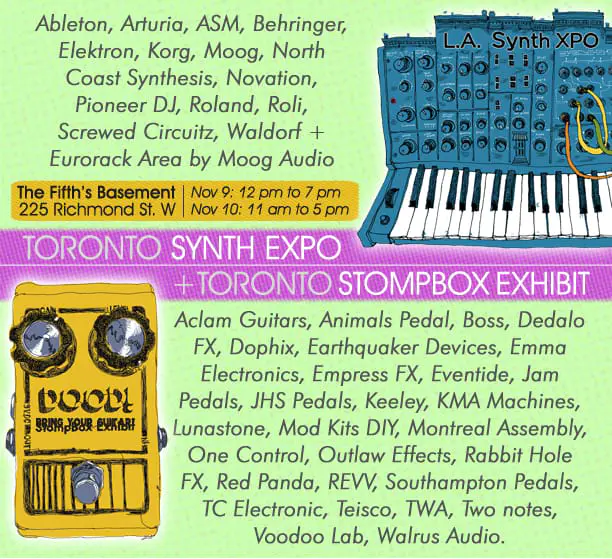 sponsored by:

---
---
The Deli, Delicious Audio, and Moog Audio are proud to announce the 2nd edition of The Toronto Pedal and Synth Expo, a free for all interactive display of guitar effect pedals and synthesizers  – pictures from our past events can be seen here (pedals) and here (synths).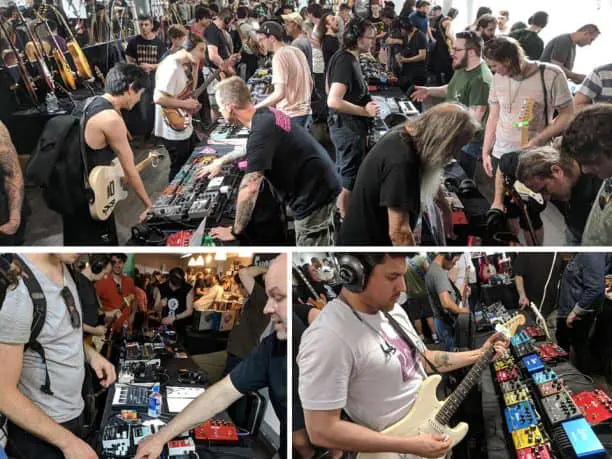 Hosted in the basement of The Fifth, a bar located in the heart of the city's most vibrant neighborhood, this year's exhibit is scheduled for November Saturday 9 and Sunday 10 (from noon to 7pm on Saturday, and from 10am to 5pm on Sunday).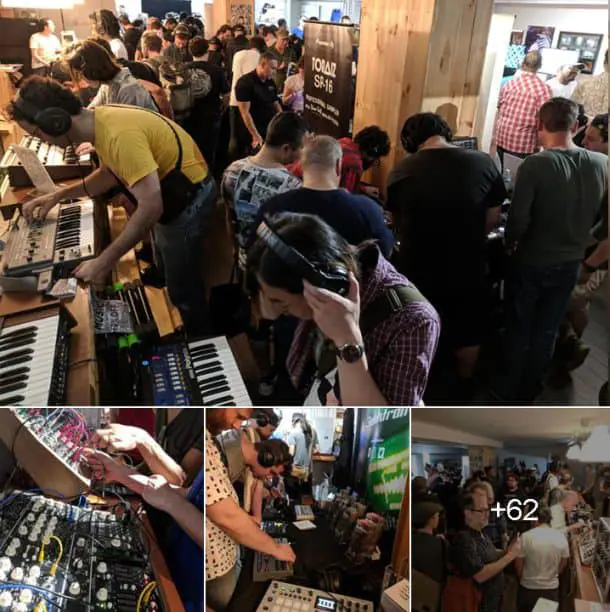 We will post updated information about this event show on the Stompbox Exhibit and Synth Expo Facebook pages.

Confirmed Synth Manufacturers:
Ableton
Arturia
ASM
Behringer
Elektron
KORG
MOOG
North Coast Synthesis
Novation
Pioneer DJ
Roland
Roli
Screwed Circuitz
Waldorf
(More to be announced)
Selection of Euroracks and tabletop synths curated by Moog Audio including synths by:
2hp
4ms
Befaco
Erica Synth
Intelijel
Malekko
Make noise
Mutable Instruments
System80
Tiptop
Xaoc
Confirmed Pedal Manufacturers
Aclam Guitars
Animals Pedal
Boss
Dedalo FX
Dophix
Earthquaker Devices
Emma Electronics
Empress FX
Eventide
Godlyke
Jam Pedals
JHS Pedals
Keeley
KMA Audio Machines
Lunastone
Mod Kits DIY
Montreal Assembly
Nice Rack Canada
One Control
Outlaw Effects
Rabbit Hole
Red Panda
REVV
TC Electronics
Teisco
TWA
Two notes
Voodoo Lab
Walrus Audio
(More to be announced)