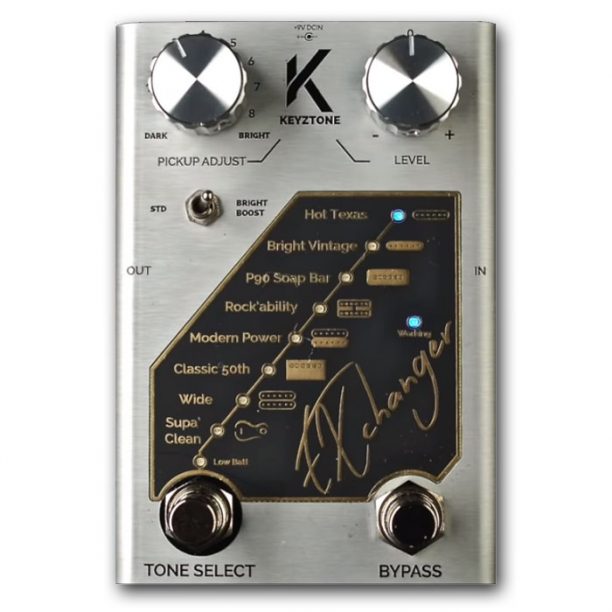 In the last few decades we've seen our fair share of "modeling" technology applied to guitar pedals, guitar amps, and even actual guitars, but this is the first time we stumble upon a pedal that claims to "remodel" your guitar's pickup using its original analog signal  (previous attempt at pickup modeling where built into the instrument's body, like in the Line6 Variax and the Roland G5).
The pedal in question is the ExChanger, a device manufactured by French builder Keyztone, and featuring nine different, classic pickup emulations.
A Tone Select footswitch lets you select your emulation of choice, ranging from "Rockabilly" to "Bright Vintage" to "Hot Texas," just to mention a few. The Pickup Adjust and Volume knobs allow you to fine tune tone and level, while a Bright Boost  toggle switch lets you add that extra sparkle if and when necessary.
I'm sure many of you will wonder if this pedal is digital or analog. There's hardly any info on it online, but the company confirmed that this is a fully analog devices with no latency.
This is a very interesting pedal and Mike Hermans and Philip McKnight had good things to say about it in the videos below. We are looking forward to read reviews of it in the near future.