Posted by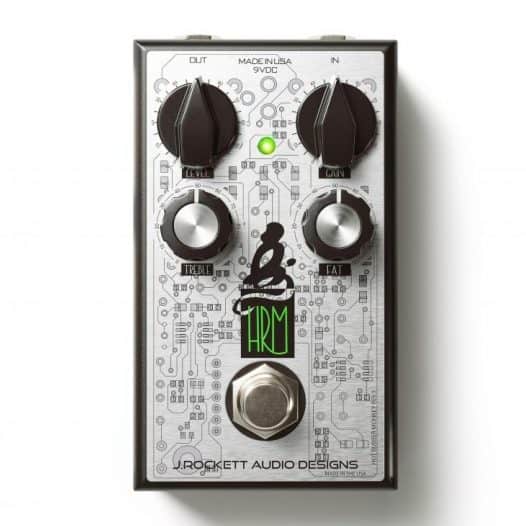 A few months ago, in this uber-thorough article, we've covered in-depth the increasingly popular niche of overdrive pedal emulating the legendary Dumble amps.
Nashville builder J. Rockett Audio, a company obviously fascinated by everything overdrive, is featured in that list with two stompboxes (the Dude and the Lenny), but they'll soon have three, since they announced the release a new "D-Style" pedal called HRM inspired by a variation found on some of those amps including an extra EQ circuit, impersonated here by the "Fat" knob – the other three knobs are your regular Level, Gain and Treble. That variation was dubbed "Hot Rubber Monkey" – hence the pedal's name.
As usual for any J. Rockett creation, there's more to hear than there is to say about it (their pedals are all about tone), although we want to point out that this is in our opinion the best-looking pedal in J Rockett's roster to date.
Here's the first video of it by Shawn Tubbs.
H R M – Hot Rubber Monkey

The Hot Rubber Monkey is a re-creation of the overdriven sounds of the legendary D style ODS amp but with the HRM EQ mod.

9 volt Negative tip adapter and a 5.5mm x 2.1mm jack.

Analog – 18mA Current Draw