Updated Dec. 16, 2010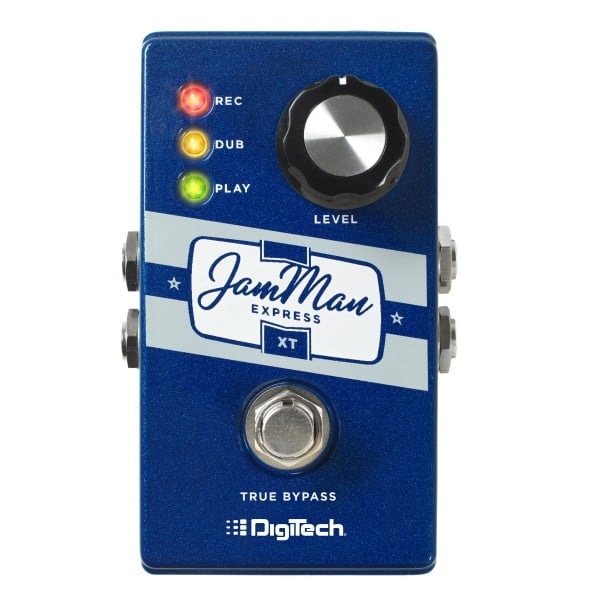 The face of live music is constantly evolving and more and more performers are relying on modern technology to stay competitive. Expensive computer based DAW systems are finding their way onto stages accompanying a wide range of artists in almost every genre closing the gap between live performance and studio polish. The Digitech JamMan Stereo Looper / Phrase Sampler provides instrumentalists as well as vocalists with a convenient and affordable way to add loops and backing tracks to their live performances with ease.
The JamMan feels sturdy. Its rugged metal enclosure is loaded with both XLR and stereo ¼ inch inputs as well as a stereo aux input making it easy to get any source material loaded for looping or playback. 99 internal memory locations offer up more than 35 minuets of CD quality stereo sound. Get an optional 16GB SDHC card and store a whopping 16 hours of loops accessible via the four sturdy metal foot switches. Still need further storage and organization? With Digitech's free JamManager software you can organize and store a whole library of loops on your Mac or PC and exchange audio via the JamMan's built in USB connection. Just load up any combination of instrument, vocal, and rhythm tracks and go.
The JamMan can also act as a convenient songwriting tool allowing musicians to record and loop an endless array of sources. You can record a bass line and work out chord changes or record your vocals and fine tune difficult harmonies prior to hitting the stage. A stereo headphone out keeps things quiet letting you work all night if the inspiration hits.
Looking to add some extra oomph your live show on a budget? The Digitech JamMan is certainly worth a look.  –Arthur Fleischmann