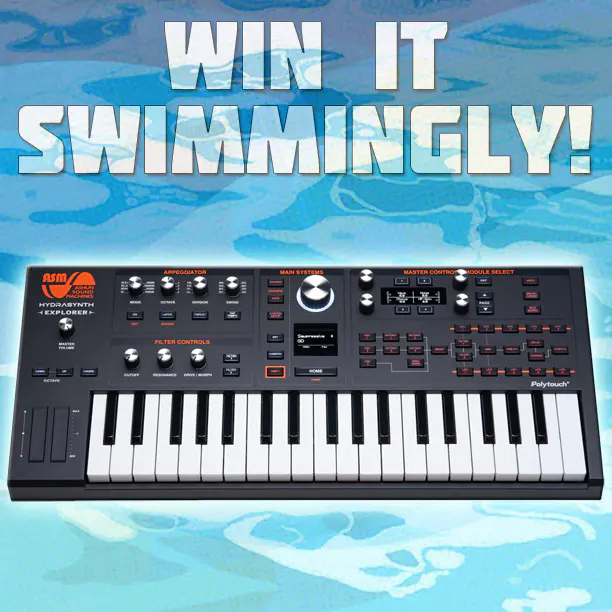 To celebrate properly the return of the Brooklyn Synth & Pedal Expo we are giving away a very, very cool device, synth bruhs!
Ashun Sound Machines, aka ASM, together with its Hydrasynth, is one of the best new things that happened to the synth world in the last few years.
Utilizing an advanced wavetable synthesis engine, 3 Oscillators, dual Wave Mutators, and 2 filters that can be configured in series or parallel, their Hydrasynth Explorer is the portable version of their flagship Deluxe version but retains the signature sound engine adding battery-powered operation and a new ASM PolyTouch® polyphonic aftertouch mid-sized keyboard.
Here's a video that shows what it can do:
How to Enter:
All you need to do to win this sweet-sounding box is sign up below by October 22nd, 2023, and be very lucky!
---
By clicking the "Submit" button, you agree to the Official Rules & Regulations. Signing up for this giveaway implies consent to be added to the mailing lists of Delicious Audio and Ashun Sound Machines.
This giveaway is open to US residents only. Some restrictions and fees may apply. Winners outside of the continental US may be subject to shipping and tax fees based on their location.
This Giveaway has Ended, Who Won it?
Ian from Los Angeles won this giveaway. Details about the draw can be found here.
—