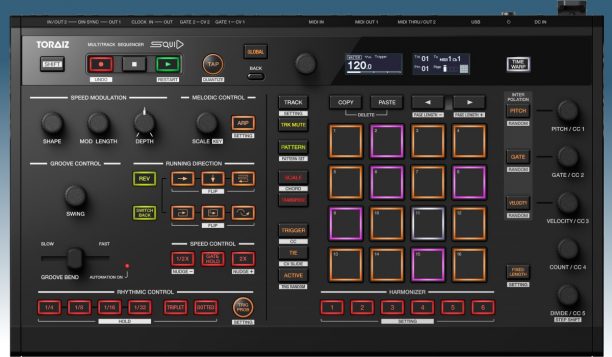 Hey, bleepers and bloopers!
Our real-life Synth Expos (we miss them so!) always come with a plethora of gear giveaways, and the same goes for our online one, called Synthesthesia 2020, which happened a few weeks ago on October 4th.
Optimized for on-the-fly production, this device controls up to 16 instruments via multiple in and outs (USB, Midi, CV and various synch formats), and – among other things – the TORAIZ SQUID can produce polyrhythmic-looping options and instantly change the playback direction and speeds. The proprietary Groove Bend feature improves your groove while you generate patterns in real-time.
Check out this video demo to hear how it sounds and see what it does.
This is what you need to do to get a chance to win this synth by October 4th, 2020:
Fill in the form below
RSVP for Synthesthesia (even if you don't think you'll be able to attend)
Keep your fingers crossed until we pick a winner!
---
By clicking the "Submit" button, you agree to the Official Rules & Regulations.
—
RSVP FOR OUR (FREE) ONLINE SYNTH EXPO (10.04.2020)!